---
Engage on Twitter using the hashtags #BlackInChem #BlackInBiological and following @BlackInChem

Find us @chembiters, and follow Ayanna @onlyayanna_
---
Originally from Overland Park, located just outside Kansas city, Ayanna Jones has come a long way from her humble beginnings and is now a second year PhD student in chemistry at Emory University, Atlanta. Ayanna has always been excited about chemistry and epitomises a transdisciplinary scientist with her research spanning atmospheric, planetary and microbial science, utilising physical and biological chemistry techniques. On top of her scientific prowess, as a woman of colour, Ayanna is a passionate advocate for equity in science who believes we can do better as a chemistry community, if we listen, and act.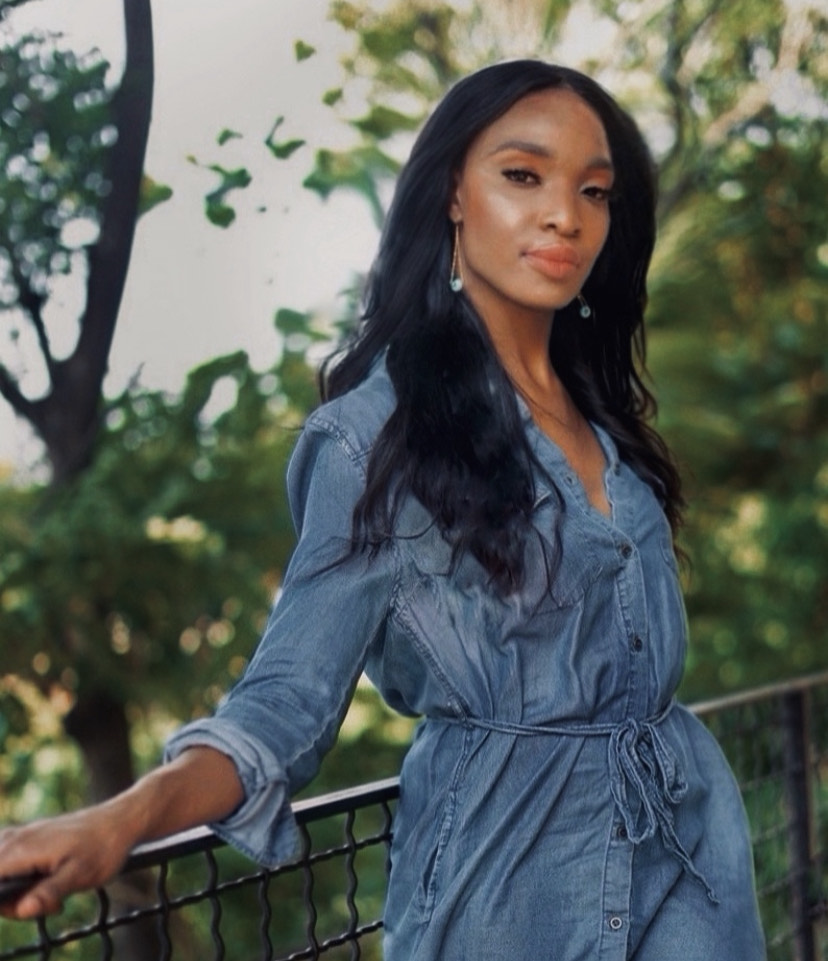 Ayanna's story is a powerful example of the impact and need for diverse representation in science, as this played a significant role in her early career choices. After receiving a full scholarship to attend college, Ayanna decided against a degree in graphic design. Instead, she pursued a Bachelor of Science at the historically black Clark Atlanta University, majoring in chemistry – a love nurtured by her high school chemistry teacher, who was also a woman of colour.
"I chose chemistry because I was good at chemistry in high school and I had a positive relationship with my high school chemistry teacher who was also a woman of color. Looking back, I think that the representation of having a woman of color STEM teacher was impactful for me."
In choosing chemistry over graphic design, Ayanna did not leave her creative side behind which is also reflected in her choice of favourite molecule, the dye methylene blue: "I love the deep indigo color that it has and it is so luxurious to me!". In her down time, Ayanna indulges her love of music through curating playlists, and trying new cuisines.
Following her Bachelor's degree, Ayanna went on to complete a Masters of Science in Earth and Atmospheric Sciences, at Georgia Institute of Technology before commencing her PhD at Emory University. Chemistry has always been the common thread through Ayanna's research career. Although the applications of her research have been broad, her research is an excellent example of what can be achieved by bridging divides between traditional disciplines. Ayanna's PhD research focusses on unravelling the "reaction diffusion networks in the rhizosphere of plants", or the chemical interplay between the plant root system and the soil that directly surrounds the roots. This includes studying the impact that pH, temperature, and soil microbes have on the chemistry that occurs between plant and soil. This research may have applications in climate change studies, environmental activism, or even planetary science, illustrating the connections between distinct scientific fields and the importance of bringing them together. This is also, perhaps, an apt analogy for our professional and scientific networks, and the enhanced impact we can have by cultivating a diverse and inclusive community.
Find Ayanna on Twitter @onlyayanna_ and ask her more about her research!
A founding member of the #BlackInChem campaign and a member of the Black Graduate Student Association at Emory University, Ayanna is passionate about equity in science. She believes "these two concepts cannot exist without one another," and says,
"..there should be no excuses for the lack of diversity in chemistry, as Black chemists are here and more than capable! To be more inclusive, the chemistry community should provide more opportunities for Black chemists to have a seat at the table. Whether that is in the boardroom or in the classroom, it is important for Black chemists to be heard and for their voices to be amplified. Still, it's one thing to hear Black chemists and another thing to do what they say."
To those who aspire to be like Ayanna, her advice is to not be afraid of the challenges and obstacles that might arise, but be ready to pivot to overcome them. Few journeys are linear, but that doesn't mean you won't reach your destination.
Ayanna's passion for science is clear, and she's excited about her research and what she will learn next. If we can each apply this same enthusiasm to learn, listen and act – both in and out of research – we will become a stronger and more inclusive community because of it.
---
---